CBD products have become increasingly popular due to their potential health benefits. But how does one take CBD and in what amount? Well to answer that, it's important to understand that CBD options can come in several different forms including oils, edibles, topicals, and more. In this blog post, we'll explore the different types of CBD products available and their benefits.
Understanding CBD Oils: Benefits and Usage
When it comes to choosing between various CBD options, it's important to consider your needs and preferences. Some people prefer the convenience of edibles, while others prefer the targeted relief of topicals.
CBD oil is one of the most popular ways to consume CBD. It's made by extracting CBD from the cannabis plant and diluting it with a carrier oil such as coconut or hemp seed oil. CBD oil is easy to use and can be taken orally or applied topically.
CBD oil has several potential health benefits. It's known for its ability to reduce anxiety and depression. It may also help ease pain and inflammation. Some studies have even suggested that CBD oil may have neuroprotective properties.
When using CBD oil, it's important to start with a low dose and increase it until you achieve the desired effect.
You should also consult with your doctor before using CBD oil if you're taking any medications.
Exploring CBD Edibles: Tasty and Convenient Options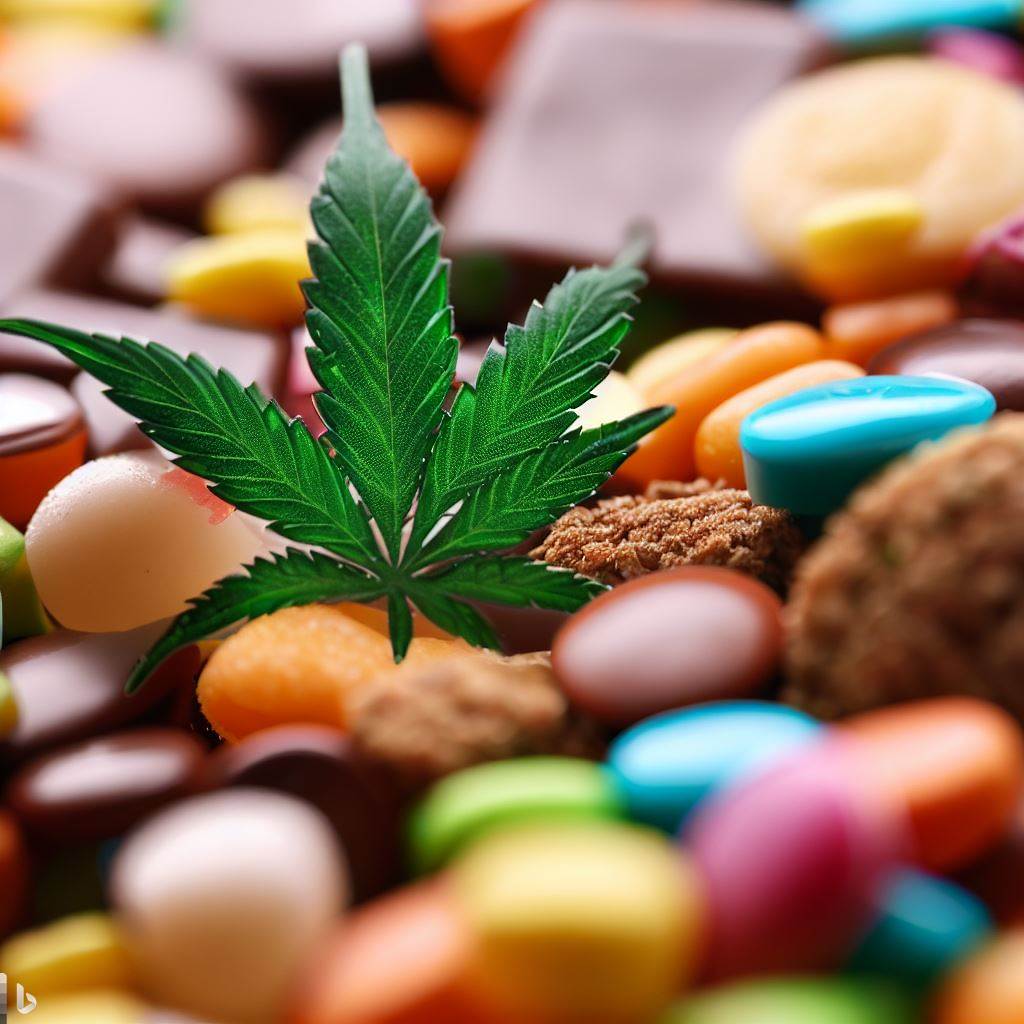 CBD edibles are a delicious way to consume CBD. They come in various forms such as gummies, chocolates, and baked goods.
CBD edibles are easy to use and can be eaten discreetly.
CBD edibles are a convenient option for people who don't like the taste of CBD oil. They're also a great option for people who want a consistent dose of CBD.
When using CBD edibles, it's important to start with a low dose and wait for the effects to kick in before consuming more. It can take up to two hours for the effects of CBD edibles to be felt.
The Power of CBD Topicals: Targeted Relief for Skin and Muscles
CBD topicals are products that are applied directly to the skin. They come in various forms such as creams, lotions, and balms.
CBD topicals are known for their potential health benefits such as reducing inflammation and pain in muscles and joints. They're also great for treating skin conditions such as acne and eczema.
When using CBD topicals, it's important to apply them generously to the affected area. You should also massage the topical into your skin for best results.
Choosing Between CBD Options for Your Needs
Choosing the right CBD product can be overwhelming due to the variety of options available. When choosing a product, consider your needs and preferences.
If you're looking for fast-acting relief, consider using a vape pen or tincture. But, If you're looking for long-lasting relief, consider using edibles or capsules.
On the other hand, If you're looking for targeted relief for muscles or joints, consider using topicals.
It's also important to consider the dosage when choosing a product. Make sure you choose a product with a dosage that's appropriate for your needs.
Exploring Other CBD Delivery Methods
Besides to oils, edibles, and topicals, there are other ways to consume CBD such as vaping and smoking.
Vaping involves inhaling vaporized CBD oil using a vape pen or vaporizer. Smoking involves inhaling smoke from dried cannabis flowers that contain high levels of CBD.
If you are new to Vaping, you should check out Smoke Tokes CBD & Vape Shops.
The store offers a wide range of high-quality CBD vape pens, CBD vape juice, cartridges, and accessories. Whether you're new to CBD or a seasoned vaper, our selection has something for everyone.
Frequently Asked Questions about CBD Products
Here are some frequently asked questions about CBD products:
Is it legal to use CBD products?
The legality of using CBD products varies by state and country. In the United States, hemp-derived CBD products are legal under federal law as long as they contain less than 0.3% THC .
Will I get high from using CBD products?
No, you won't get high from using CBD products. Unlike tetrahydrocannabinol (THC), another compound found in the cannabis plant, CBD is non-psychoactive.
Are there any side effects of using CBD products?
Some people may experience side effects such as dry mouth, drowsiness, and changes in appetite when using CBD products . However, these side effects are generally mild.